About me:

I am a woman, a daughter, granddaughter, a sister, a wife, a mother, a friend, a homemaker, a peacemaker,  a creative designer, a crafter and more.  My name is Lydibel Porrata, a name given to me by my parents as a combination of  my two grandmothers names,  Lydia and Isabel.  Lydi is my nick name, and Belle make its look beautiful as in French.  I am a designer from Puerto Rico.  Scrapbooking and crafting are my two favorite hobbies. It allows me to play with all my favorites things all at once. I enjoy capturing our family life memories in beautiful layouts.  My style is classic, clean, chic, elegant, fun and eclectic.  My favorite subjects are my children and our vacations.
Photography is my personal favorite art medium to preserve our memories, although recently I am into videos since I decided to take my hobby into my career and design the production of my own crafting show CREATIVA which is aired weekly by TIVA TV.
Me and my creative world:
I see Scrapbooking as my new creative door. I always have made photo books of the special events in my life but I became a serious scraper in 2009. I have been a crafter as long as I can remember. Scissors are my favorite tools. I can make any project I can dream of with fabric, ribbons, felt and paper. I enjoy incorporating all these  in a project like party banners and invitations for my children parties.
I am original from Puerto Rico, but due to my fathers work we had the opportunity lo live and travel through Central America and the USA. I studied Product Design,  in Minneapolis College of Art & Design for two years and then transfered to Philadelphia University,  previously Philadelphia Collage of Textile & Science, from which I graduated in 1991 with an BS in Fashion Design. I worked in Philadelphia and New York for 8 years between fashion development and production. The fact that I was fluent in Spanish opened new doors for me and placed me in the international production department for a well known company in Philadelphia, realizing by then  I wanted to do more and  better in life.  My career was no longer full-filling all my personal life aspirations. During the fall of 1998 I traveled to Puerto Rico to my grandmother's funeral, and realized that I needed to move back home. I returned  back home in 1999 to work with my father as his logistic coordinator; at that point being fluent in English opened doors for me but it was not my  dreamed job. I realized that I needed a more creative job and went to work with a friend as a fashion stylist and costume coordinator for local television and theater production, as I was putting myself to school for an MBA. During this process I met my husband. My husband is the general manager and owner of TIVA TV a local TV network in Puerto Rico. We have been married for 12 years now. We have three beautiful children a boy and two girls. When our son was born my grandmother Lydia gave me a blue scrapbooking kit, but as many other new moms never got around to it until years later. At his point we had a baby daughter too.  We are a family of five with a lot of photos from our first born son and just a few from our baby girl due to the challenge of having lost many  photographs in a computer.  I made myself a point to preserved the few baby photos I had from my daughter as beautiful as I could. With this in mind, one day  in our way to our weekend apartment came upon and found The  Paper Boutique Store located in  Fajardo.  My daughter and I fell in love with the store, and became scrapers in 2009.  My daughter was 4 years old at the time, she loved working with Milly, the store owner, and her daughter Mercedes. This crafting store is our summer favorite spot, together with enjoying the sea. I discovered a new dimension for paper and crafting. This is a new creative door that opened for me.
As I started scraping I realized that this is more than a hobby, is a passion for all that I loved.  Scrapbooking is creating not just 2D, but 3D with paper, photos, fabric, felt, buttons, yarn, flowers and lots of embellishments as we preserve our photos and memories. My daughter and I enjoy working in projects together. Photography is not a flat art any more, is a multidimensional fun time for us. I do not rush art, I enjoy it as I create a page or layout. I have a long way to go, I am very new at scrapbooking but I love it.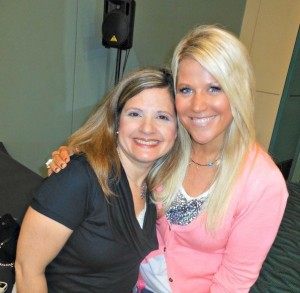 My summer special project is to scrap as many family photos as possible.  Easy-Scrap-booking may be the answer that I was looking for, helping me now with my big stack of photos, and making this goal into a reality. Scrapping and crafting are my personal joy.
I am member of CSI- Color Stories Inspiration.
I was Guess Designer in Colorful Creation Online Blog.
My work has been published in "Papeles y Más Magazine"- The local scrapbooking magazine.
I am a Design Team Member for  "Papeles y Más Magazine".
I design layouts and make takes for a local store; "The Scrap-booking Memory Store".
I am the designer, producer and talent of the television crafting show CREATIVA by TIVA TV.